SemiPrivate vs Charter Plane
Get All The Perks Of A Charter Plane Without The Expensive Price Tag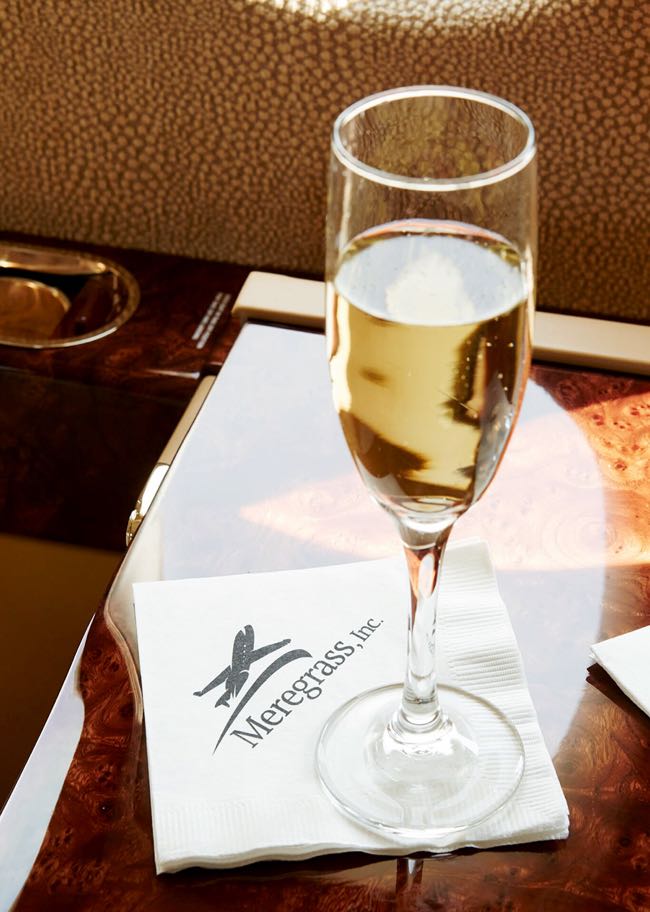 There's no need to pay the high costs for a charter plane when you can get the same perks with a semi-private flight at a fraction of the price! In fact, our Houston Hobby to Aspen and Dallas Love Field to Aspen flights start at just $2060 round trip! Let go of the stress of public flights by enjoying the private flight check-in and boarding that comes with a semi-private flight experience. Call Wildcat Touring today to find out more.
When it comes to planning your trip to Aspen, there's no doubt that flying is the most convenient and time-efficient option. However, deciding between private charter flights and commercial flights can be a daunting task, as both offer distinct advantages. But what if we told you there's a hidden gem in the aviation world that combines the luxury and comfort of private charter flights with the cost-effectiveness of commercial flights? Welcome to Wildcat Touring – your gateway to Aspen's Semi-Private Charter Flights!
In the world of luxury travel, flying private has long been synonymous with exclusivity and opulence. However, there are hidden gems that are gaining popularity and proving to be a game-changer in the travel industry – semi-private flights to Aspen. As we embark on this journey to discover the hidden gems of semi-private travel, we'll reveal why choosing a semi-private charter flight to Aspen over a traditional private jet is the smartest and most rewarding decision you can make.
Luxurious Comfort without the Exorbitant Cost
When it comes to comfort, flying private and semi-private both offer a lavish experience. However, what sets semi-private charter flights apart is the value for money. By choosing a semi-private charter flight, you can indulge in the same luxurious amenities and personalized service as a private jet, but at a fraction of the cost. It's the perfect balance between luxury and affordability, ensuring you get the most out of your travel budget without compromising on comfort.

Bypass the Hassle of Commercial Travel
Hidden gem number two lies in bypassing the hassle and stress of commercial airports. Private terminals and expedited boarding processes eliminate long lines, invasive security checks, and crowded terminals. With a semi-private charter flight to Aspen, you'll experience the convenience and ease of travel, allowing you to relax and savor the journey from the moment you arrive at the airport.

Connect with Like-Minded Travelers
Semi-private charter flights offer the opportunity to connect with like-minded travelers who share a passion for exploration and adventure. Whether you're flying solo or with a group, the semi-private setting creates an intimate and social atmosphere, fostering new friendships and networking opportunities. Share stories, tips, and recommendations with fellow travelers, making your journey more enriching and memorable.

Embrace Flexibility and Convenience
Last, but not least, hidden gem number five is the unmatched flexibility and convenience of semi-private travel. With the ability to customize your flight itinerary and select departure times that suit your schedule, you have the freedom to plan your trip exactly as you desire. Additionally, semi-private charter flights to Aspen provide quick and direct access to your destination, ensuring you spend less time in transit and more time immersing yourself in the wonders of Aspen.
With Wildcat Touring, you can enjoy the flexibility to choose flight options that suit your schedule and needs. Whether you're flying from Houston or Dallas, our semi-private charter flights offer the convenience and ease of direct travel to Aspen, saving you time and hassle. Don't settle for less, traveling private charter flights to Aspen when you can have it all. Experience the best of both worlds! Discover the hidden gems for yourself by taking a semi-private charter flight to Aspen with Wildcat Touring. Embark on a journey that combines luxurious comfort, convenience, and breathtaking views, all at a fraction of the cost of private charter flights. Elevate your travel experience and indulge in the extraordinary with Wildcat Touring. Book your semi-private charter flight to Aspen today!
Schedule

Your Flight

Plan your Dallas to Aspen or Houston to Aspen trip now with our convenient online booking system.
Wildcat Touring's semi-private flights
All the privacy and stress free travel accommodations of a charter plane
With your Wildcat flight, you'll enjoy benefits like:
Round Trip accommodations without daily reversal fees
Private terminals on departure and arrival
No TSA Lines
Oversized, leather recliners with extended legroom
Large luggage area with complimentary 2 bag policy (when under 60 lbs total)
Underseat travel area for pets
Complimentary travel snacks and beverages
Nonstop flights with uninterrupted customer service