Wildcat's SAAB 2000
Meet Our Luxury Plane
The Saab 2000 is a truly remarkable aircraft. Not to be confused with the smaller Saab 340, the 2000 combines near-jet cruising speed with turboprop fuel economy. This luxury plane was developed under the same regulations and certification standards as jet airliners. Redundancy of systems and performance requirements are the same as with all commercial airliners. Crew training and qualification are also the same as that mandated for commercial airlines.
Features of the Saab 2000, such as advanced avionics for heightened crew situational awareness, are designed to enhance capability, reliability, and safety. These are the same systems being used today on many U.S. airliners and charter operators. Capable of over 4,000 horsepower, the engine and propellers on this aircraft are the same as in use onboard US Air Force C-130J.
You'll appreciate the fact that Wildcat Touring's reliability is over 98% for completion of flight. There have been no fatal accidents on any SAAB 2000 in worldwide use since their introduction in 1994. Wildcat Touring, managed by Meregrass, Inc., has had no accidents or passenger injuries since beginning flight operations in 2010. In addition, these aircraft are maintained in-house and are serviced by our own maintenance department using an extensive stock of parts.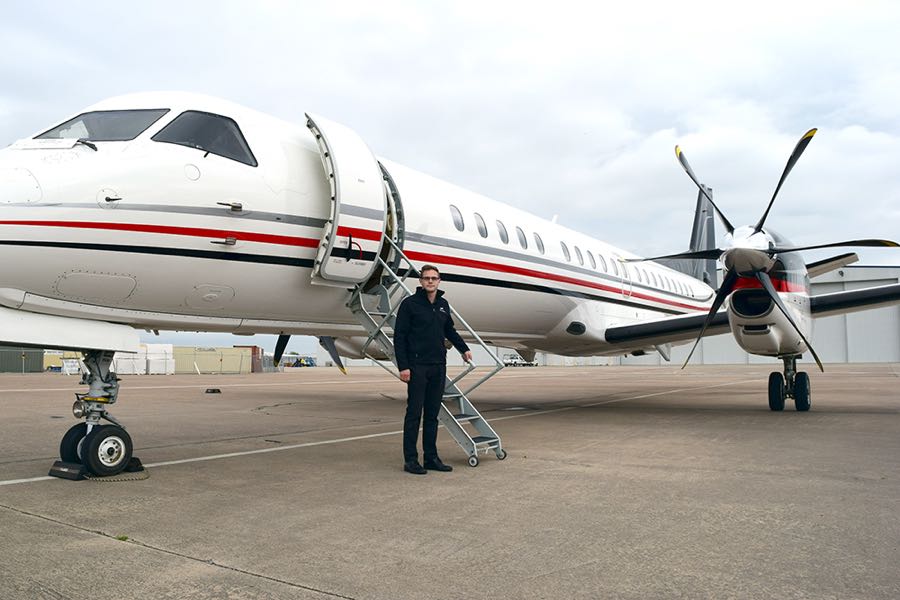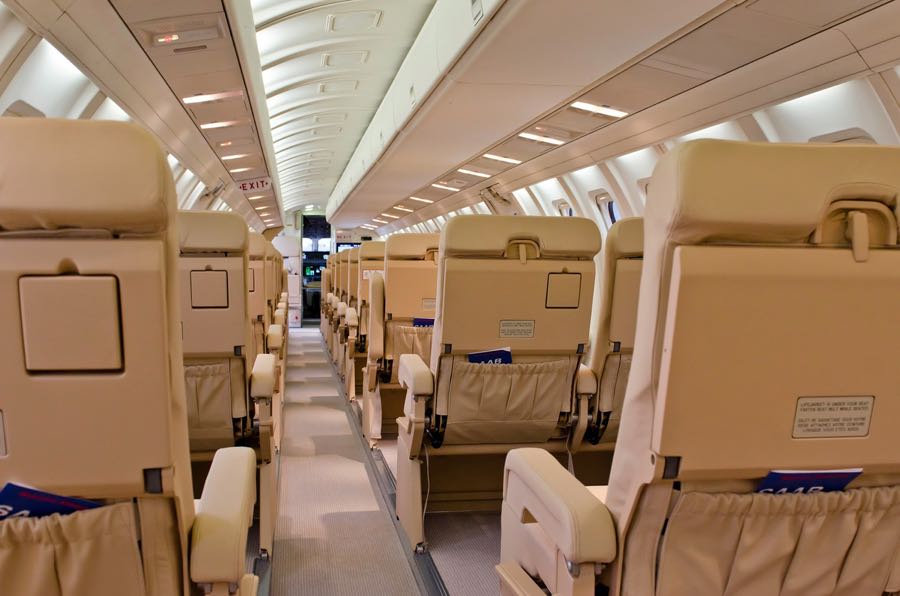 You'll also enjoy superior comfort while you fly. Originally designed to seat 50 passengers, Wildcat's two Saab 2000 luxury planes are configured with only 30 seats, thereby providing unbelievable legroom and overhead storage capacity. These luxury aircrafts are also equipped with an active sound-deadening system that produces a remarkably quiet in-flight experience.
Not only can Wildcat Touring offer you a safe flight on our Saab 2000 luxury plane, but we can get you to Aspen quickly! Flight time from Dallas Love Field (DAL) to Aspen (ASE) is a little over 2 hours; from Houston Hobby (HOU) the flying time is a little over 2.5 hours. Enjoy your nonstop flight with in-flight drink, snack, and amenity service provided by our experienced and knowledgeable staff.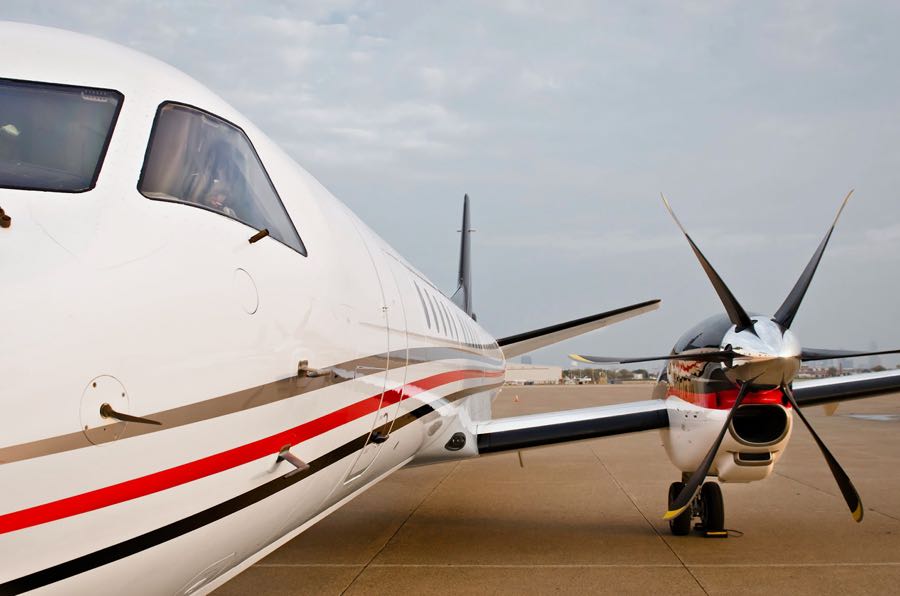 Forget about flight delays and cancellations! Due to the amount of power generated by the twin Rolls Royce AE-2100A engines (each generating 4152 HP), the plane has amazing performance capabilities. It will almost never be limited by temperature or winds that often restrict our competitors at "high and hot" destinations like Aspen.
For much of the year, our Saabs stay quite busy transporting college athletics teams to and from their contests; we fly most of the Big 12 and SEC schools on a regular basis. We also look forward to having you aboard our regularly scheduled flights this summer. Please spread the word to your friends by clicking the icon below and sharing this website with them via Facebook.
| Payload | Length | Wingspan | Height |
| --- | --- | --- | --- |
| 7,500 lb | 89 ft 6 in | 81 ft 3 in | 25 ft 4 in |
| Wing area | Empty weight | Max. takeoff weight | Powerplant |
| --- | --- | --- | --- |
| 600 sq ft | 30,424 lb | 50,265 lb | 2 × Rolls Royce 2100A turboprop, 4,152 shp each |
| Propellers | Cruise speed | Range | Service ceiling |
| --- | --- | --- | --- |
| six blade constant speed Dowty propellers, 1 per engine | 424 mph | 1,782 mi at long range cruise | 31,000 ft |