Jazz
Aspen

Snowmass
Experience luxury and convenience with Wildcats Touring flights to Aspen, Colorado.
Get ready for an electrifying music experience like no other! Jazz Aspen Snowmass (JAS) is here to take you on a thrilling jazz-filled journey in the picturesque landscapes of Aspen and Snowmass Village, Colorado.
Jazz Aspen Snowmass is a non-profit that presents jazz & music events, performances & education in Aspen, CO. Widely known for their Labor Day Festival (September 1-3) featuring a mix of some of the top performers touring today. The Labor Day music experience allows you to immerse yourself in the hottest sounds of today's music scene during the JAS Labor Day Festival. Dance, sing along, and be blown away by a diverse lineup of top performers. This unforgettable extravaganza is the perfect way to bid farewell to summer with a bang!
Picture yourself immersed in the soulful melodies, infectious rhythms, and incredible talent of world-class jazz musicians. From the smooth sounds of contemporary jazz to the sizzling energy of Latin jazz and everything in between, Jazz Aspen Snowmass has it all!
Jazz Aspen Snowmass hosts three summer festival events that you don't want to miss! And we have flights to Aspen, CO from June to September. Don't miss out on these incredible music festivals, learn more!
Mark your calendars for the grand finale—the Jazz Aspen Snowmass (JAS) Labor Day Experience! Get ready to dance, sing, and groove to the electrifying beats of jazz, blues, and popular music. Imagine the energy of the crowd, the breathtaking backdrop of Snowmass Town Park, and the thrill of seeing iconic artists take the stage. It's an exhilarating music celebration that will leave you buzzing with excitement!
Are you ready to embark on a musical journey that will ignite your passion for jazz? Don't miss out on the Jazz Aspen Snowmass experience of a lifetime and take Wildcat Touring to get there in style!
Schedule

Your Flight

Plan your Dallas to Aspen or Houston to Aspen trip now with our convenient online booking system.
The Jazz Aspen Snowmass Music Festival: An Unforgettable Experience
So, what makes people eagerly anticipate The Jazz Aspen Snowmass Music Festival year after year? Why do they count down the days until it arrives? Let's delve into the reasons that make this festival a highly anticipated event. It is a celebration of rhythm, melody, and pure musical bliss. It's a chance to witness world-class performers, experience unforgettable live performances, and become part of a vibrant community united by the love of music. From jazz and blues to popular music, the festival's diverse lineup ensures there's something for everyone.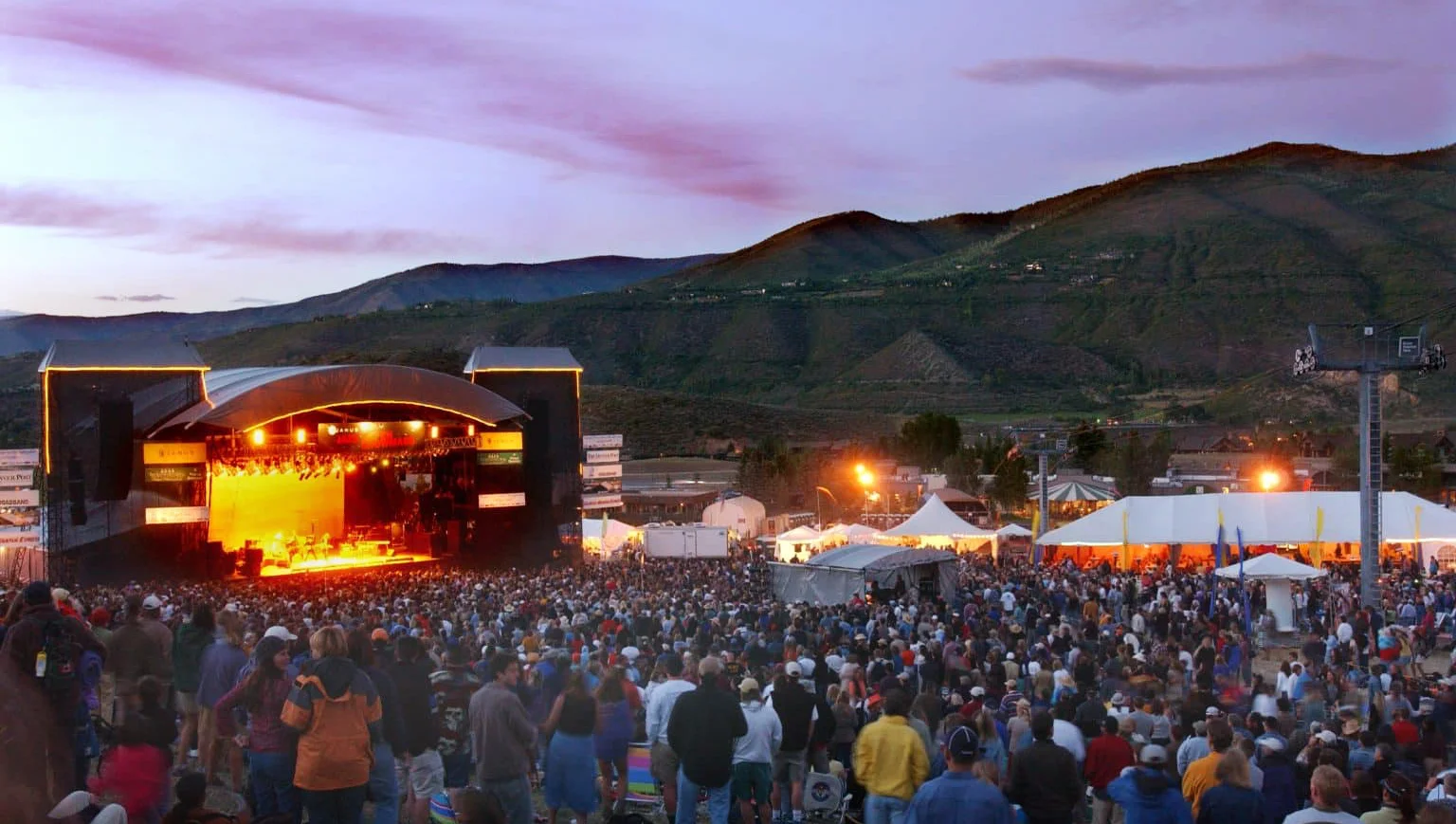 Picture yourself surrounded by like-minded music enthusiasts, all gathered in the breathtaking setting of Aspen, Colorado. The crisp mountain air, the stunning natural backdrop, and the electric atmosphere create the perfect ambiance for an unforgettable experience.
At the Jazz Aspen Snowmass music festival, you'll have the opportunity to witness legendary artists sharing the stage with emerging talents. From jazz icons to chart-topping stars, the lineup is curated to deliver an unforgettable blend of talent, passion, and creativity. Be prepared to be transported by the soulful melodies, electrifying performances, and unparalleled energy that fill the air.
Beyond the captivating performances, the JAS music festival offers much more. Engage in enlightening conversations during panel discussions and artist interviews, gaining insights into the music industry and the creative process. Immerse yourself in the vibrant atmosphere of the festival grounds, exploring food and craft vendors, engaging in interactive experiences, and connecting with fellow music lovers from all walks of life. Peruse our Ultimate Aspen Vacation Planner for additional ideas on picking the best travel dates, where to stay in Aspen, and an abundance of activities to consider.
The Jazz Aspen Snowmass music festival is not just a series of concerts; it's an experience that will leave a lasting imprint on your soul. It's an opportunity to expand your musical horizons, discover new artists, and forge unforgettable memories. Whether you're a seasoned jazz aficionado or a casual listener, the festival's diverse programming ensures there's something for everyone to enjoy and appreciate.
So, don't miss out on this incredible celebration of music, community, and artistic expression. Mark your calendar, book your tickets, and get ready to be swept away by the magic of the JAS music festival. Allow Wildcat Touring to first take you to Aspen, Colorado, and then allow the music to transport you to new realms of happiness, inspiration, and pure aural delight. Prepare to go on a musical adventure that will leave you wanting more.
Elevate Your Travel Experience with Wildcat Touring
Are you prepared to embark on a captivating musical voyage that will ignite your love for jazz? Then go ahead and book your travel with Wildcat Touring, the premier service provider, and elevate your experience to new heights!
With Wildcat Touring, you'll travel in style aboard our state-of-the-art SAAB 2000 aircraft. Departing from private terminals, far from the chaos and long lines of crowded commercial terminals, you'll bid farewell to missed flights, stressful lines, and invasive screenings. Our private boarding process ensures a hassle-free experience, free from the tedious TSA lines.
Once aboard, indulge in the ultimate comfort and luxury. Sink into our oversized leather chairs, designed for your utmost relaxation. Stretch out and enjoy the plentiful legroom, ensuring a comfortable journey from takeoff to touchdown. As you soar through the skies, treat yourself to complimentary snacks and beverages, adding that extra touch of indulgence to your travel experience.
So, whether you're a jazz enthusiast or simply seeking a remarkable adventure in Aspen, Colorado, book your travel with Wildcat Touring and let us transport you to the world of jazz in style and comfort. Ignite your passion for music, savor the journey, and let the rhythm of jazz carry you away. Are you embracing the excitement? Book your travel now and get ready for a musical adventure like no other!
Check the official JAS website and local event calendars for the latest updates, because this is one music festival you won't want to miss! Get ready to let the rhythm move you and create memories that will last a lifetime. Let's jazz it up in Aspen and Snowmass Village!