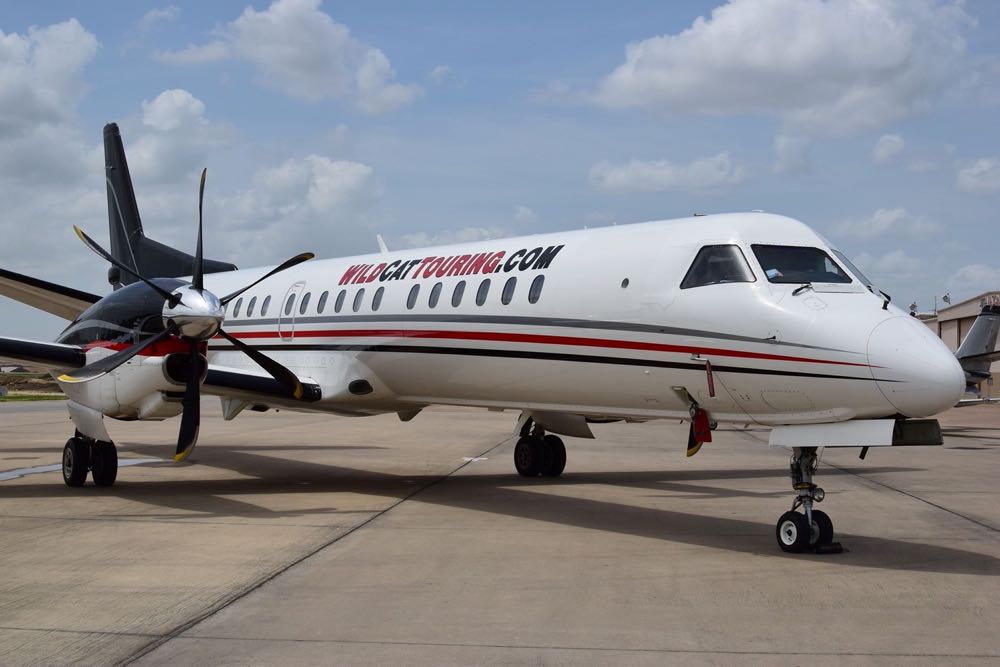 Aspen, Colorado offers an upscale wilderness experience that can't be found anywhere else. From top rated resorts to unparalleled hiking, fishing, and tours, there is definitely something for every member of the family. However, nothing slows a family vacation like poor planning. Before booking your flight to Aspen, make sure all your bases are covered with this ultimate Aspen planning guide.
Picking the Best Travel Dates
While this step seems like a no-brainer, it's actually a crucial step in planning the ideal trip. Ensure that the selected dates are completely free of other obligations before deciding for sure. Check school and class dates, childrens' sports schedules, work schedules, and social calendars for every family member.
It's also important to consider dates like paydates and high-cost weekends when choosing the perfect dates for your Aspen trip. If you are travelling on a budget, holiday or event weekends may be best skipped over. Review lodging and event costs on your perspective dates before finalizing your plans.
Where to Stay in Aspen
Choosing the right lodging can make or break any trip. No matter how eventful a trip is, dirty rooms or lost reservations will hinder the fu
Luckily, the Aspen area has an abundance of lodging options for just about any budget. Before reserving any type of lodging, it's a good idea to check amenities, reviews, and availability restrictions. Some hotels may cater to the business crowd, so breakfast and a pool, two of a kids favorite things, may be unavailable. Likewise, if you are booking a second honeymoon, lodging that has a family focus may not be what you're looking for.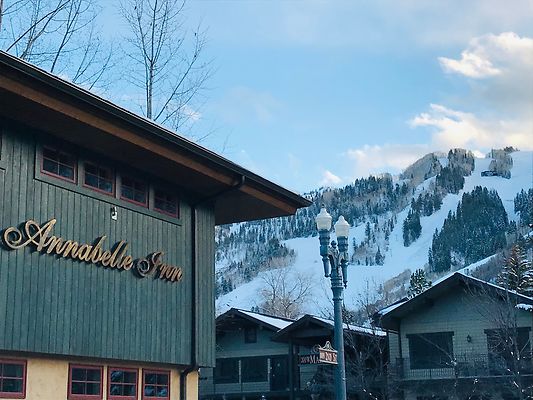 Anabelle Inn
$350-400
This hotel boasts a free continental breakfast along with a world-class lounge area with hot tub, computers, TVs, and a great view of Aspen Mountain and Red Mountain.
Ski videos are shown in the evenings by the upper hot tub, and the third floor observation deck offers a great place to relax and look at the view.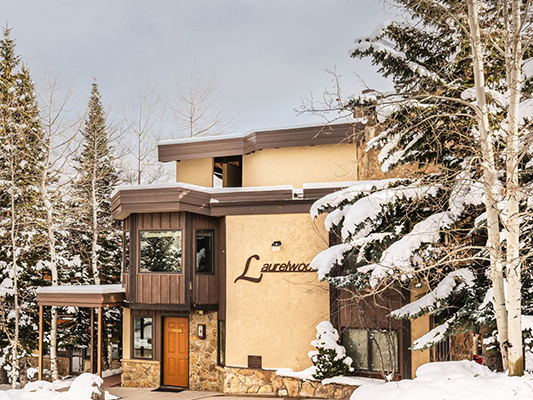 Laurelwood Condominiums A Destination Residence $176
With a beautiful country setting, this is the perfect area for getting back to nature. Featuring a hot tub, in-room patios/balconies, and fireplaces, this is the ideal romantic getaway spot.
For family stays, rooms have kitchens with a full size fridge/freezer, stovetop, and microwave.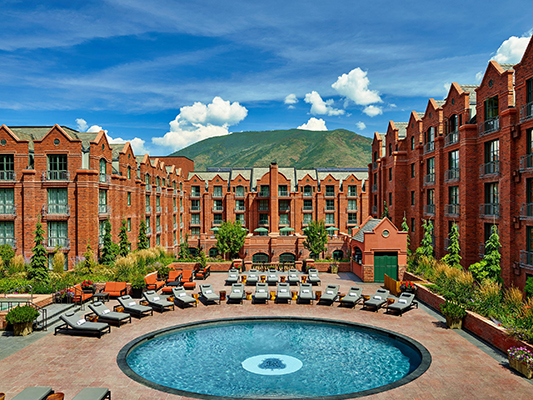 The St. Regis Aspen Resort $1320-1400
If resort staying is more your style, this hotel has it all. All rooms have fireplaces and kitchens with fridges, coffeemakers and minibars for the ultimate convenience.
When your ready to leave your luxury room, head to the heated outdoor pool, spa, or fitness center. Then, take advantage of the on-site restaurant and lounge.
Activity Planning in Aspen
Planning activities that are group friendly and yet entertaining may be the most difficult partof any vacation. Aspen has plenty to do for every age and interest! From hiking and trail climbing to historical tours, musical events, and town festivals, there is something for everyone. Be sure to check pricing, availability and weather before adding an event to the itinerary as some may be cancelled or mayhave changed the cost.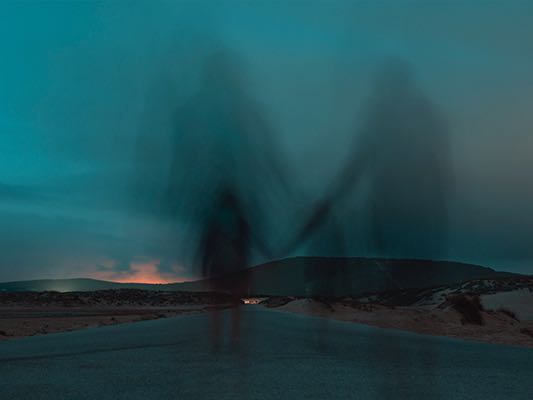 Aspen's DarkSide Ghost Tour
Take a walk through Downtown Aspen and learn about the spookier side of this small town's past. Tour takes about an hour and begins at dusk. Cost is appx $40 per adult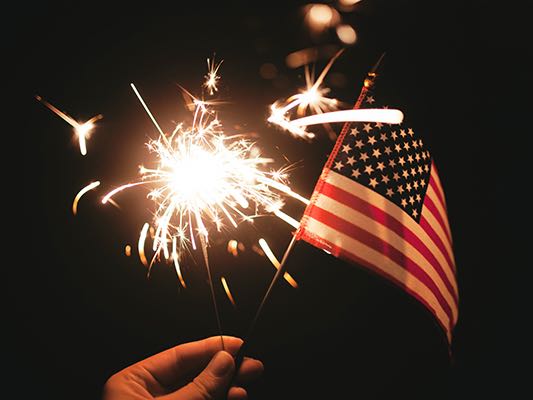 Independence Day Celebration july 4th
Enjoy a Fourth of July celebration like you've never seen with fireworks that span over Aspen Mountain. This festival includes family friendly activities like games, food, music, and a parade.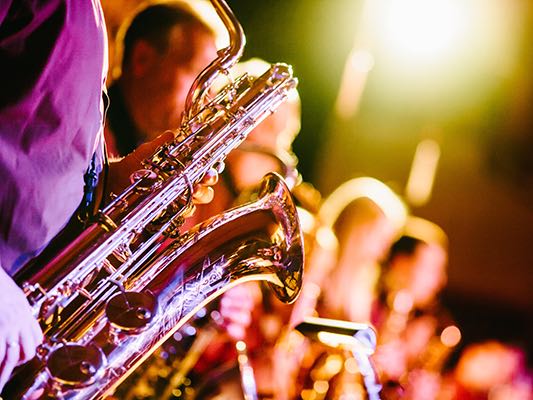 Jazz Aspen Sept 2 – 4
This festival highlights the area's Jazz history with top-rated events, performances, and education. Begun in 1991, Jazz Aspen displays a mainstage and two sidestages, presenting a mix of up and coming artistsalong with area favorites.
For more information on Aspen events, visit The Aspen Chamber of Commerce.
Schedule Your Aspen Trip Today
Planning a family vacation can be both exciting and stressful. Let Wildcat Turing take the hassle out of planning and travelling with nonstop flights to Aspen starting under $1500 roundtrip. Contact our expert staff to learn more, or schedule your flight today!
| # | LODGING | TRAVEL | ACTIVITIES | FOOD | TOTAL $ |
| --- | --- | --- | --- | --- | --- |
| DAY 1 | | | | | |
| DAY 2 | | | | | |
| DAY 3 | | | | | |
| DAY 4 | | | | | |
| DAY 5 | | | | | |
| DAY 6 | | | | | |
| DAY 7 | | | | | |